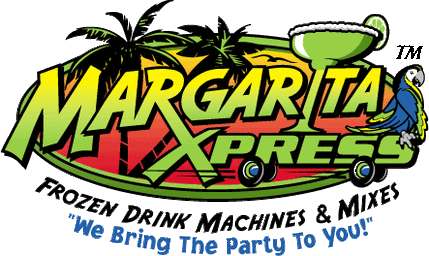 713-418-0312

---
MARGARITA MACHINE RENTALS KATY
KATY
​MARGARITA MACHINE RENTAL
DAIQUIRI & FROZEN DRINK MACHINES
RENTALS
---
MARGARITA
FROZEN DRINK MACHINE
RENTALS IN katy
PROVIDING QUALITY AND PROFESSIONAL MARGARITA, DAIQUIRI, SLUSH AND
FROZEN DRINK MACHINES TO THE KATY TEXAS AREAS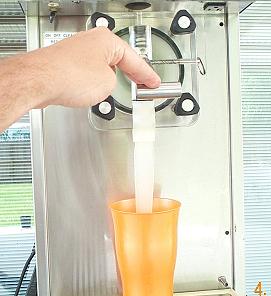 SERVING FROZEN DRINKS IS AS EASY AS THIS.
LET YOUR KATY PARTY GUESTS SERVE THEMSELVES!!

---
RENT A MARGARITA MACHINE IN KATY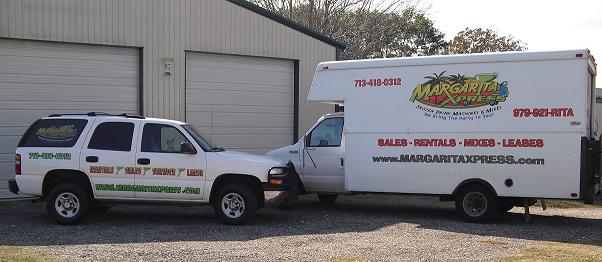 FREQUENTLY ASKED QUESTIONS:
We like to give our customers all the information possible
How much does it cost to rent a Margarita Machine,
Slush Machine or Frozen Drink Machine?

SINGLE MARGARITA MACHINE

Only $175.00
with CASH DISCOUNT
Normal rental fee is $195.00 plus taxes
additional machines are $99 each

DOUBLE MARGARITA MACHINE

Only $200.00
with CASH DISCOUNT
Normal rental fee is $220.00 plus taxes

( * certain areas and distances may require an additional delivery fee )

How much liquor does the customer have to buy?
3 liters of tequila / rum for each batch of Margarita Mix / Bar Mix
Other flavors vary depending on your flavor choice........just ask us.
Does the customer have to clean the Margarita Machine?
No way, that's our job.....all you do is enjoy it!
How long does it take for the margarita mix to freeze from startup?
45 minutes to and hour from room temp.
Do you set up the Margarita Machine and show us how to use it?
Yes, set up and instructions before we leave.
How many drinks will 4 gallons serve?
70 - 75 of the cups we provide - which are 8-9 oz styrofoam.
When do you pick up the Margarita Machine?
Usually the next day, unless other arrangements are made.
How soon must I cancel a reservation if something comes up?
You must cancel with 24 hours of your party time or you will still be charged full price.
This gives us a chance to rent the machine to someone else, and keeps us from making a trip for nothing.

KATY ​MARGARITA MACHINE RENTAL DAIQUIRI & FROZEN DRINK MACHINES RENTALS
Rent a margarita or frozen drink machine from Margarita Xpress of Katy and make your party on to remember.
We are the #1 margarita machine rental company serving Katy, Texas.
Margarita Xpress Margarita Machine Rentals makes the perfect choice for your next party or event in the Katy area. Our commercial grade Frozen drink machines are professionally maintained and cleaned - making sure your Katy party guests are not left disappointed. Our stainless steel insulated margarita machines freeze fast and
re-freeze even quicker so the drinks keep flowing. Our Top Shelf Margarita Mix is specially blended for our customers and is made to perfection. Our flavors are the best in the margarita rental industry!
~ You can see our list of flavors below ~

We provide margarita machine rental services to all surrounding areas of Katy Tx. including:
Fire Thorne, Cindo Ranch, Cross Creek Ranch, Kelliwood, Grand Lakes, Nottingham Country,
Oak Park Trails, Seven Meadows, Westheimer Lakes and Pine Mill Ranch.


MARGARITA MIX AND
FROZEN BAR FLAVORS
FOR katy RENTALS

NON - ALCOHOLIC FLAVOR CHOICES
*THESE FLAVORS MAKE 3 GALLONS EACH

LIME SLUSH

STRAWBERRY SLUSH

FRUIT PUNCH SLUSH

PEACH SLUSH

LEMONADE SLUSH

PINA COLADA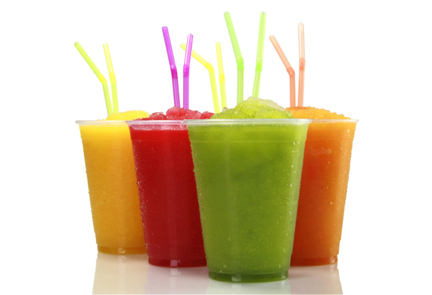 ---
MARGARITA XPRESS OF KATY TEXAS
Provides Margarita Machine, Frozen Drink Machine and Daiquiri Machine rentals, leases and new and used sales, of many different types and styles of Margarita, Slush, Granita and Frozen Drink Machines. We are proud to use and sell some of the best top brands, such as Wilch, Crathco, Frosty Factory, Faby, Bunn, Taylor, Grindmaster and many more.

We always have available a good supply of used and refurbished frozen drink equipment, used margarita machines and used frozen drink machines. We guarantee what we sell and our goal is to make our customers proud owner's of quality machines. If you are looking for a high quality, but cheap margarita machine, we can help.

We are also distributor's for all the top name brand Magarita machines, Slush Machines, and Frozen Drink Machines. We keep our overhead low, so we can pass on the savings to our customer's.

Renting, Leasing or purchasing a Margarita Machine from Margarita Xpress of Katy will be an easy and enjoyable experience. We will answer all your questions, give you the advice you need and help you make the right choices.

We rent and sell Margarita, Slush and Frozen Drink Machines for any occasion. Weddings, Receptions, Holiday Parties, Birthdays, Company parties or picnics, backyard barbeques, Pool Parties, Office Parties, Cookoffs, Fund Raisers and Festivals, just to name a few. You don't even have to have an occasion, just the desire to have a perfect, fun and memory lasting party or event.
Let Margarita Xpress of Katy help.